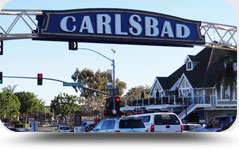 Universal Driving School started in 1980 and is licensed by the Department of Motor Vehicles. The operator of the school has over 42 years of experienced driving instruction for teens, adults, seniors, foreign, handicapped, and special needs students. U.D.S. complies with all local, state, and federal laws. Our Company is referred by major state agencies due to our integrity, honesty, good service, reputation, and referrals.
Teachers: All instructors are employees of the driving school, licensed through the Department of Motor Vehicles. Teachers are not independent contractors in accordance to vehicle code 11105.5 and 11103.2. Instructors are D.M.V. certified after meeting continuing education. Instructors are "live-scan," an electronic fingerprint, through the police department. Instructors are well-experienced teachers; some have law enforcement background.
Automobiles (driving school cars): Are specially dual control equipped, fully insured and subject to a safety check report every six months. We use newer Toyota Prius and Yaris model vehicles for training. They are automatic transmission, hatchback cars for better visibility.